Tags:
Lotus Notes
Xpages
Question
Warning – Not that experienced XPages programmer here
I have been fiddling around with the Single Page Application control in XPages, but I never got it to work properly with the Bootstrap3, or Bootstrap3_flat themes. In fact it only worked with OneUI before FP8. I supect that I have some issue with XPages on the server.
Below you see a screen shot of the result in Chrome;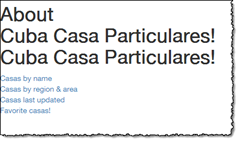 My question is therefore – Does anybody know how to check if XPages is is properly installed on the server? I search around and find some details, but a lot of the information seems somewhat old (2014'ish), and the nomenclature seems different now and pretty fragmented. I guess I am also a little confused about what features that still needs ExtLib and what has been moved to the core product with FP8.