Is protection.outlook.com becoming hotmail.com?
Tags:
Spam
Update: May 18th, 2022. I have now blocked everything from protection.outlook.com. Make it or brake it. This is a snapshot of the IP blocker today. It is really working hard now. What a pity Microsoft doesn't work harder to avoid these spammers.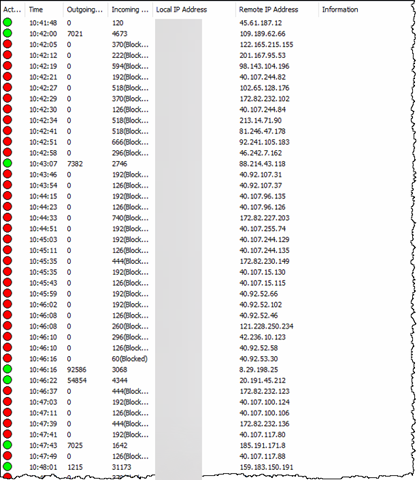 Read on for the original article
What has happened to Microsoft? Spam-mail keep pounding in and 99% comes from "protection.outlook.com"! Below is a screenshot from todays spam-log;
Luckily the spam-filter is trapping most of it, but what a waste of bandwidth and processing power.
In my view, Microsoft is now in the same position as Hotmail.com once was. Obviously anybody can get an e-mail address, and obviously Microsoft is doing very little to stop spam-activity.
Others has seen this too, as reported by Daniel Nashed here.
I am counting on my fingers whether to block the whole domain.