How I connect LaunchPad Pro to 1010music Blackbox for extended pad-control
Tags:
1010music Blackbox
Music
If you have upgraded your 1010music Blackbox to the firmware 2.0 or newer –and-  you have a Novation Launchpad Pro available, you can use the Launchpad to directly control both PADS and SEQUENCES on the Blackbox, like this;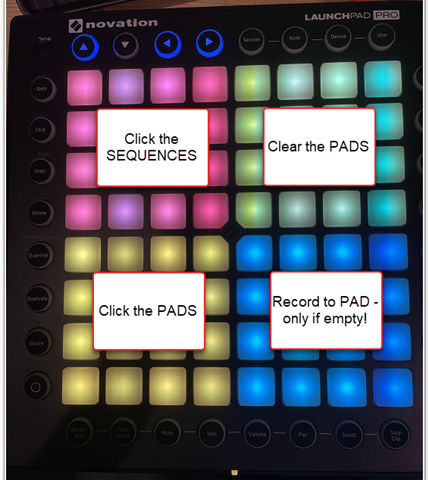 Read on to see how I set this up.
Connect the Launchpad to the USB-port of the Blackbox.
Then we need to change the mode of the Launchpad, and then set the MIDI channels right on both Launchpad and Blackbox.
First off, you need to get the Launchpad Pro in the correct Mode. You enter the Launchpad's setup menu by pressing the upper left Setup-button. You need to how the button down while you do your changes. Release the Setup-button and you will return to normal.
When I first fired up my Launchpad, it was in the Note-mode and looked like this;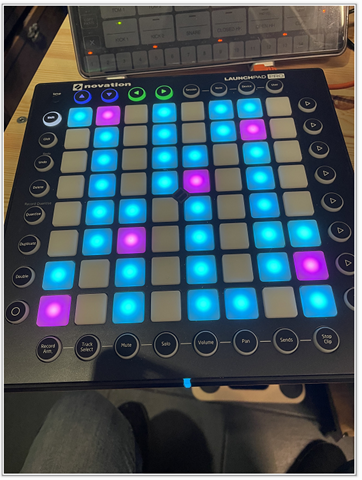 Pressing the Setup-button reveals the options.
From the Launchpad's User Manual, you find this explanation: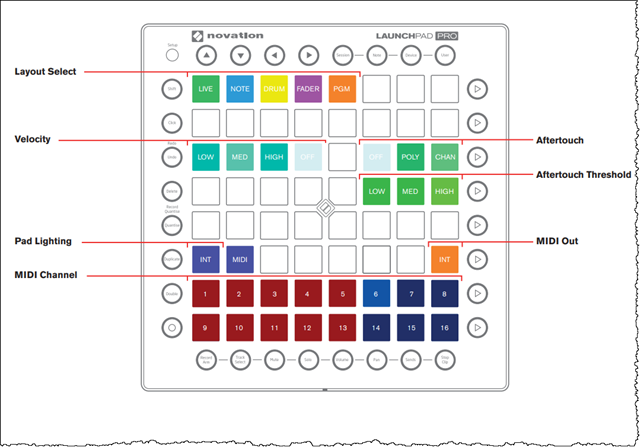 Press the yellow button in the top row, to change the mode to DRUM. If you release the Setup-button now, the Launchpad will animate the word "D R U M" on the pads, and eventually show you its drum-mode, like this:
Now it is time to set the MIDI OUT to whatever MIDI channel you want to use for the communication between the Launchpad and the Blackbox. In this example I use MIDI channel no. 6. This Press the Setup-button again to enter the Setup. Below you see the yellow MIDI OUT button on the far right. Press this first
To set the MIDI channel, you have to choose one of the 16 pads shown above. The currently selected pad will light up brighter than the others, and in the screenshot above, you clearly see that the 6th MIDI channel pad is selected.
Finally you have to tell the Blackbox that the Launchpad is communicating on MIDI channel 6 too. Below you see a screenshot from the Blackbox, where I have pressed the buttons in the shown sequence (TOOLS –> MIDIIn –> MIDI Pads Channel), and changed the MIDI Pads Channel to 6:
There you go! Load a project and start hitting the Launchpad. Much more fun to fingerdrum on Launchpad compared to the touchscreen on the Blackbox, don't you think?
Happy playing!
PS! You can see a video og the MIDI Triggered Recording in the Youtube-video from 1010music here: https://www.youtube.com/watch?v=nZ7OEXfAJLA&t=3s
Go to 2:04 if you are impatient – but then you might miss the other super-cool news about firmware 2.0