Tags:
After Hours
Lotus Notes
Update Feb 28th, 2017: It turns out that Klaus Bild and Christian Güdemann had a presentation at IBM Connect 2017 diving into SmartNSF. I recommend you to head over to see the slides from the session DEV-1478 – Your App Deserves More – The Art of App Modernization for even more details!
===
Have you ever wanted to get a nice looking month-calendar based on your Domino data? Sure you have! Perhaps something like this;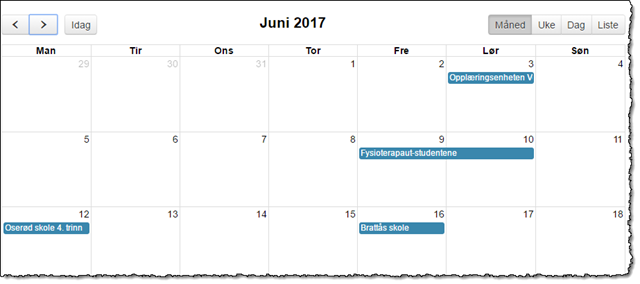 This is my short take on how to use the fullcalendar.io javascript event calendar together with the fresh SmartNSF-tool from Christian Güdemann on OpenNTF.
Here you see the end-result (go to June to see some data if interested).